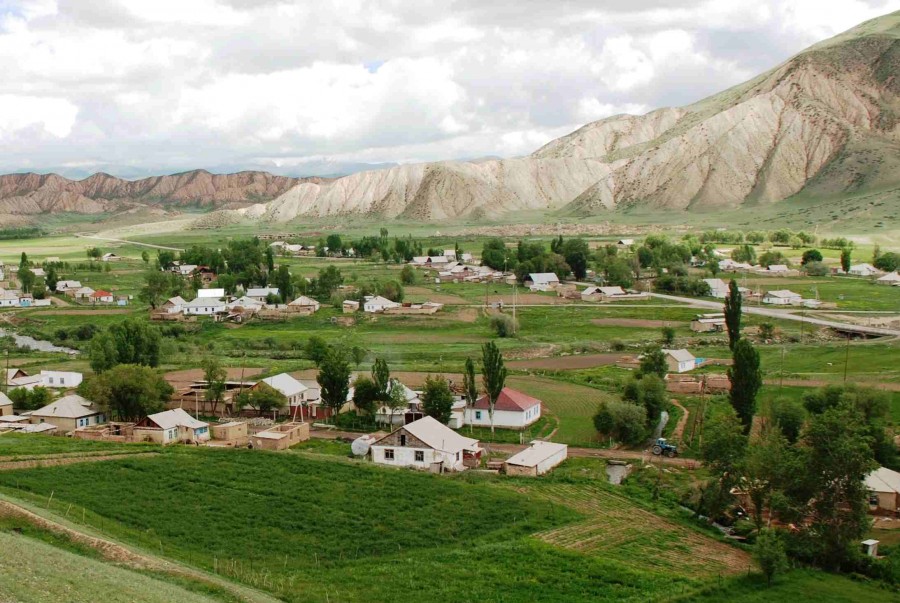 Implementation Period: 2015 - 2017
Donor organization: Фонд Кристенсена
Geographical location: Ат-Башинский район, Нарынская область, Кыргызская Республика
The main source of income for the rural population is livestock production. Irrational use leads to degradation of all types of pastures and negatively affects wildlife populations and biodiversity. There are increasing conflicts between livestock owners and hunting companies due to a shortage of pastures, resulting in them having to use the same areas. Also the lack of cooperation between pasture committees and hunting companies causes many disputes. Pasture management, regulation and control of the wildlife population should be carried out within the framework of the laws of the Kyrgyz Republic "On Pastures" and "On Hunting and Game Management".
Project Background
Addressing rangeland and wildlife management through an integrated approach, seeking and revitalising traditional knowledge and thereby promoting biodiversity is at the heart of this project.
Project Objectives & Goals
The aim of the project is to develop effective mechanisms to regulate the relationship between hunters and rangeland committees, taking into account traditional knowledge.
Project Result
Creation of a dialogue platform between livestock owners and hunting companies to prevent conflicts and conserve biodiversity in general
Pasture management according to plans developed jointly with pasture committees and users
Increased awareness of stakeholders on natural resource use legislation. This has a positive impact not only on local institutions, authorities and resource users, but also on the state of the resource itself
Cartographic materials indicating the territories of hunting companies and dividing internal borders between pilot aiyl Okmotu
Analysis of legal issues related to secondary users of pastures under the Law on Pastures, consideration of financial allocation issues under the Law on Hunting and Game Management and preparation of proposals for amendments to the legal acts