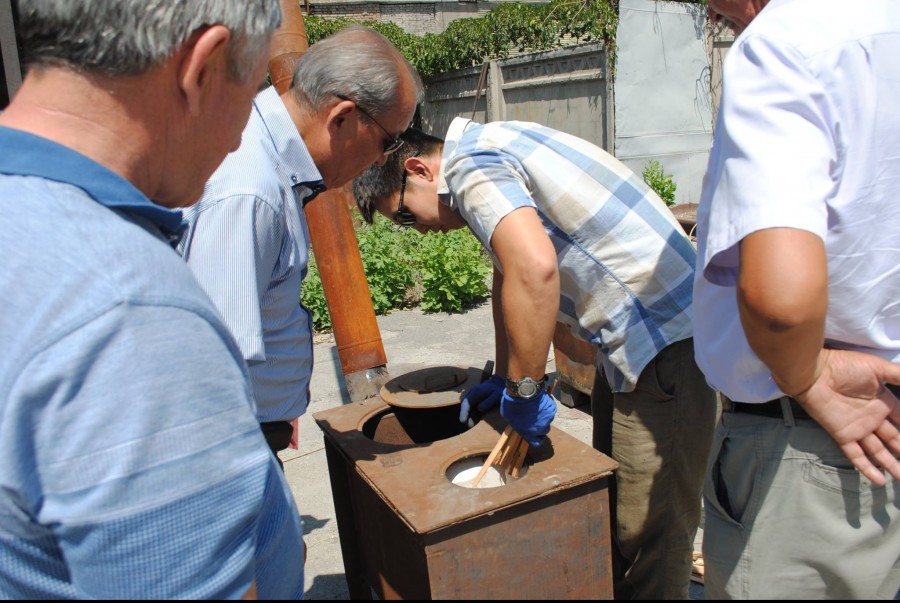 Implementation Period: 2014 - 2015
Donor organization: Княжество Лихтенштейн
Geographical location: Нарынская область, Ат-Башинский район
Partners: CEEBA Center for energy efficient building in Central Asia Craftsmen Cooperative "Zindagi" Khorog, Tajikistan PF Association of Masters in Energy Efficient Technologies and Construction
Project Background
At-Bashi district in Naryn oblast is the coldest area in Kyrgyzstan, where energy conservation considerations are very relevant. In this regard, PF CAMP Alatoo has been implementing activities on dissemination of energy effi cient technologies in this area.
Project Objectives & Goals
Improvement of livelihood of the rural population through use of energy effi cient technologies.
Tools:
"Learning For Sustainability" is a new approach aimed to facilitate involvement of the group of participants with issues related to sustainable rural development and use of natural resources.

Innovative technologies based on locally-tested decisions: existing local construction methods have been adapted, improved and applied at the showcase sites.
Project Result
Public awareness on energy conservation improved.

Carpenter's workshop was set up to produce energy effi cient wooden windows and doors.

Training provided for: a)Technologies for thermal insulation of premises and new energy efficient buildings. b)Techniques and skills in building energy effi cient stoves.

Master's Association for the involvement of energy effi cient construction was created